It has been many years of dreaming. Many years of asking fellow farmers to strip on sultry summer afternoons, hoping that the light was right, the veggies weren't shy, and my photography skills were up to the task. And now it is here, the 2016 Soil Sisters Farm Luscious Calendar. Photographed by Maisie Ganz with the help and sexy bod of many a friend.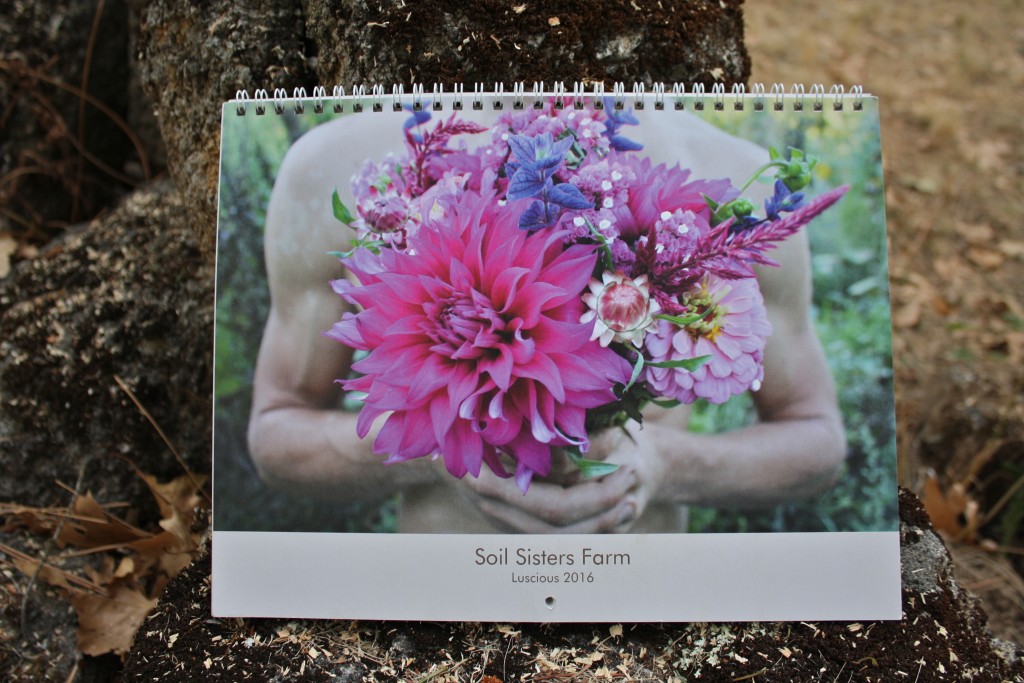 I have printed a few copies in order to make the final tweaks before printing en masse. And I am writing this post to ask you, my dear readers, to pre-order your 2016 calendar. I will be printing at the end of this month once I have heard back from those so inspired to have our gorgeous and tastefully seductive creation on their walls this coming year. And if you are wondering just what locally-made, farm-themed gift to give your relatives, friends, and lover(s) – then this is your lucky day. Printed on professional cardstock with vibrant inks and a simple layout, these puppies cost a pretty penny to print and ship – hence the need to pre-order so I don't break the bank. My bank that is. Calendars are only $20 per or $15 if you buy 3 or more. Local pick-up will be available at the Nevada City Farmer's Market and shipping an option for those out-of-towners ($5 added for shipping per order).
Email me at soilsistersfarm@gmail.com with the Title: Luscious Farm Calendar to order. Please write how many you'd like and if you are local or out-of-town (leave address if out-of-town).
And I don't want to give it all away, but here's a glimpse into this year's Luscious calendar….Order Today!