Our Offerings
Simple, Local, Beautiful!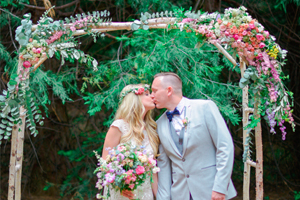 Full Service
We work with you to develop a floral design plan that integrates your vision with our locally grown blooms – includes delivery and installation.  Starts at $1000.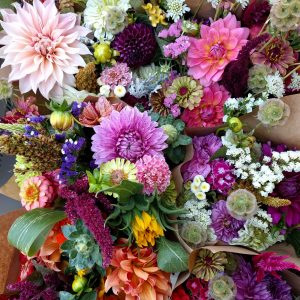 Buckets
Bulk buckets of locally grown in-season flowers for do it yourself couples. Buckets start at $95/bucket.
Our Flowers
We grow all of the flowers we use in our wedding design – meaning all of your flowers will be 100% organic, sustainably grown, and picked fresh for maximum vibrancy and longevity.
We are a small farm and florist and involved with all aspects of our business, from planting the seeds to arranging your bridal bouquet – meaning our design work and floral offerings are deeply connected to the land we farm and our passion for flowers.
We are inspired by our daily work and have a deep appreciation for seasonal flowers – meaning we serve our clients with our whole hearts, and we bring that joy to making your wedding florals perfect. We are available for weddings and events late June- late September only. 
Update – JUNE 2021 – We are currently BOOKED for the 2021 season. We book for 2022 starting in November of this year.
Check your 2022 date by filling out this questionnaire. We are excited to hear from you and will get back to you shortly.  
For a list of flower availability by month click here. If we don't have a specific flower you want we will source from a local sister-farm when possible.