Who We Are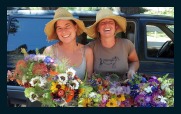 A flower and vegetable farm in the Sierra Nevada foothills. Founded on the principles of ecological sustainability and nourishing relationships.
Flowers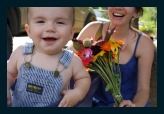 Now offering a subscription flower share, guaranteed to make you and yours happy all summer long! We also do orders for weddings, events, and altar spaces, and sell our bouquets at Nevada City Farmer's Market, downtown and Saturdays, June-October.
Vegetables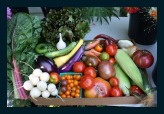 Fresh Salad Mix, Spinach, Lettuce, Tomatoes and Edible Flowers! Look for our salad greens at local restaurants including The Fix and New Moon, and at the Saturday Farmer's Market (We are selling this year with the First Rain Farm stand!). Have an event and need local, organic salad mix? Lettuce harvest it for you!
Plant Starts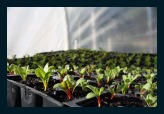 We grow a variety of vegetable and flower starts - available for sale on the farm or at our plant sales in April and May - stay tuned for information about our next big sale!